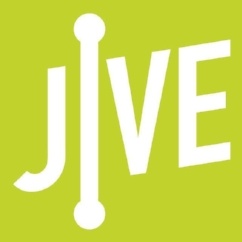 Here at OpGen Media, we're kicking off a weekly series where we interview leading demand generation experts on various sales & marketing challenges, strategies, and tips. This week, we kick-off the series with Logan Mallory, Director of Digital Marketing at Jive Communications.
Q: What are some of the strategies you and your team have put in place at Jive Communications to unify marketing & sales?

A: At the beginning of each month, marketing leadership sits down and meets with the entire inside sales team. We cover KPIs and numbers from the previous month, but more importantly, we give them concrete examples of what marketing is doing to generate leads. We move quickly and don't get too deep, but if we ran a successful A/B test, we show them how it helped generate more leads. If we drove a high impact keyword to the first page of Google, we show them and help translate how that helps generate better leads. We spend the majority of the meeting highlighting the direct correlations between our efforts and the quantity and quality of the leads they are working with. It's a big opportunity for us to build trust and confidence and helps us avoid the typical contentious relationship you might expect between sales and marketing.

Listening to and Implementing Sales Related Feedback as Appropriate: We ask for sales feedback practically on a day to day basis. When we test a new lead vendor or initiate a new campaign, we make sure reps have a chance to tell us how those leads are performing. If reps feel like there are issues with the leads, marketing hears about it pretty quickly. At that point we can either help explain what is happening, or we dig into metrics and reports within hours instead of days or weeks. When the sales reps have good ideas, we explore them and implement where possible. If sales reps don't understand a decision we made, we explain it. For example, we recently updated how we display Jive's pricing on the website. There were some unintended consequences to the new visualization. We have a strong enough relationship with sales that they proactively addressed the impact and we've started working on a new solution that will accomplish our goals without compromising their customer interactions. Rather than having an adversarial relationship, we know how important our synergy is, so we work together to solve problems.
Walking the Sales Floor, Consistently Interacting with Reps and Congratulating Them on Their Success: I make it a point to walk through the sales floor 2-3 times per day. I stop and talk with different reps for just a few minutes so I know them on a personal basis. I pay attention to our dashboards and proactively congratulate the reps that are having a particularly solid sales day. Sometimes it's just a fist bump while they are on the phone, other times I ask questions about the deals they closed, but I engage with the reps about their sales, which builds a strong relationship between me and the team.
Proven Results/Indicators of Success from Marketing and Sales Being Unified: In August we beat our previous sales record by 20+% and we all attribute some of that success to the collaboration between marketing and sales. Also, as new reps start with Jive, they frequently tell us that they've already heard how great the Jive marketing team is. Marketing has a great "first impression" with new sales reps when they join the company.

Q: Do you have a favorite "lead generation hack" to help fill the top of the funnel for little, or no, marketing spend?

A: Exit Intent Pop Ups are a bit annoying as a user, but they are really effective for lead generation. We try to use them sparingly but in the most effective places possible. If a user tries to exit from the pricing page, we may display a special promotion pop up. If you try to exit a blog post about SMBs, we display a pop up with an offer for a SMB ebook or whitepaper. OptinMonster is our tool of choice: It's affordable, easy to setup and flexible in how you can use it. The numbers of additional leads aren't massive, but the quality is high and it doesn't cost us anything outside of the annual license.

Q: When it is end of month, end of quarter or end of year and the Sales team is running on fumes to hit or surpass their quota, what can marketing do in the near-term to help Sales close deals?

A: Always leave yourself a few levers to pull. Is there a special promotion you can offer on a short term basis? What part of your database have you left untouched for a time when your sales team needed an extra boost? What vendors can offer you the fastest turnaround time on driving new leads? Did you save some of your budget for an emergency or did you commit your entire spending power? Another way to look at this though: There is likely a benefit to slowing down your lead flow and allowing sales to focus on their existing opportunities at the end of the month. For many teams, you may have more success by encouraging reps to double down on their existing pipeline rather than trying to rush new leads through their pipe.

Q: What technologies do you and your team rely on? How do they work in sync?

A: We're a Salesforce and Marketo shop, though there are dozens of other tools and technologies that we rely on and test. Unbounce allows us to quickly create custom landing pages with dynamic content and CTAs. I already mentioned OptinMonster, which helps us get one last shot at engaging with a customer as they leave our website. We watch and monitor our efforts with Klipfolio dashboards. All of these tools integrate, giving us a comprehensive view of what our prospects are doing and how we can most effectively guide them through our marketing and sales funnels.

We use our own service, Jive Communications, in our marketing efforts as well. We allocate unique phone numbers to our various marketing campaigns and use Jive's dial plan editor to get the right campaigns to the appropriate sales teams. It also allows us to attribute inbound calls to the right channels and campaigns so we better understand the ROI on our ad spend.
Q: Lastly, what do you look for in the ideal demand generation candidate?

A: I'm currently reading "The Ideal Team Player" by Patrick Lencioni and he talks about hiring employees that are hungry, humble and smart. It's a great read with strong advice for hiring, advice that is certainly applicable to hiring the right demand gen candidate. Outside of that, I look for team members that are "scrappy" and I mean that in the best way. These are people that, when given a project, look around them, see what resources are (or aren't) available and then find a solution regardless. People who fix problems, instead of being derailed by them, are great to work with and will always contribute to the success of your marketing efforts.