Why you Need Content Optimization
Content is king. For businesses looking to generate leads or sales from organic searches, content marketing can prove to be a valuable channel. Many businesses post content in the hopes of getting it to rank on the first page of Google. However, most content posted by businesses is in need of content optimization. Posting content is easy, but optimizing the content so it ranks well is tricky.
High-quality content is the name of the game when it comes to B2B content marketing. If your piece of content doesn't follow Search Engine Optimization (SEO) guidelines, then no matter how good your content is, Google and other search engines won't rank your content over others.
For this reason, content optimization is valued greatly by businesses hoping to build an audience and maximize their traffic. Content created for readers, with SEO in mind, is optimized in such a way as to appeal to users' intent.
What is SEO Content Optimization?
SEO content optimization is the process for optimizing website content or a blog post to make sure that it is ranked higher on search engines. Optimization is accomplished through implementing best practices for SEO, such as the inclusion of relevant keywords, links, meta descriptions, and title tags to ensure the content reaches the required target audience.
The Difference Between Content Creation and Optimization
These are two different processes that go hand-in-hand when it comes to content marketing strategies. You cannot successfully execute a marketing strategy without both content creation and optimization.
Content creation involves producing an article or blog piece, which can include photos, videos, and even links to other articles as reference. Content optimization is then taking the existing content and transforming it into a piece that will gain more organic page views, such as by including keywords and links that will match the user's intent.
The 6 Steps to Optimize Content
Optimizing website content is something that all companies who are spending time and resources creating content should prioritize. While the process can be time-consuming, the results will increase your page views and leads significantly, making it well worth the effort.
Step 1 - Review your Current Pages
For owners of existing websites that already contain content, starting the optimization process gradually is a smart move. You can start by analyzing your web page traffic, and determine which posts have the most potential. Potential can be determined by the topic, audience, and your business's goals. For example, if you're a B2B business, you'll want to review your landing pages to see which pages are due for an update so they naturally rank better.

Step 2 - Review Currently Ranking Content
You can review how your content is currently ranking with tools like Google Search Console, SEMrush, and Ahrefs. These tools show which of your posts are worth optimizing, so you can obtain a higher number of views. For instance, if you have content that regularly ranks on the second page of Google, you'll want to optimize those posts so they can aim for a first-page ranking.
Step 3 - Perform Updated Keyword Research
There are a number of ways to obtain an updated keyword list. One easy way to do it is Google's search page. All you have to do is type in a keyword, and related keywords will appear after pressing 'search'. By doing so, you will only receive keywords that are popular at the current time. There are several more websites that provide listed keywords for different topics too. Tools like SEMrush, Topic, and Ahrefs allow you to research keyword volumes and difficulties at scale.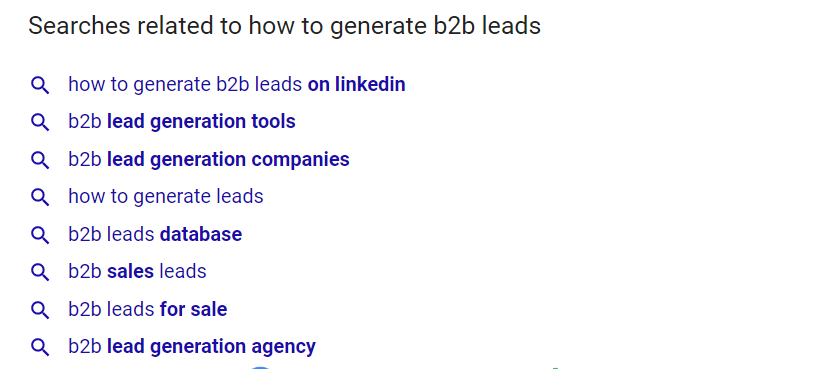 Step 4 - Begin Writing Updated Content
After deciding on which articles to optimize, and which keywords match your user's intent, it's time to rewrite the content. You most likely don't need to rewrite the entire article. It's enough to just read through and naturally insert keywords where they are best suited. Make optimal use of H2 and H3 headings to further optimize the post. Word counts will always vary for a post, it's ok to shorten some posts as needed.
Tools like Topic make content optimization easy because they'll track your keyword usage and let you know which keywords to use.
Step 5 - Publish the New Content
Once the content has been updated, you can republish it on your site. Google favors fresh content, so it's worth updating the published date to the new date.
Step 6 - Monitor performance
After reposting the now optimized content, keep an eye on its progress in the same way you checked your old posts' traffic. Just note that it can take a few weeks for your updated content to start showing results. This way, you can gain an understanding of what keywords perform the best for gaining page views. Moreover, you can also compare the difference in the performance of the optimized and unoptimized work.

4 Content Optimization Best Practices
Besides adding quality keywords to your content, there are other ways for optimizing your content. Here are some of the best practices for doing so:
1. Improve Text Readability
While using top keywords will attract your target audience, you need appealing and well-structured content to maintain their interest. To keep your readers' attention, the content should be engaging, concise, and creative. Don't just stuff keywords for the sake of hitting your keyword goals!
2. Text Length
Alongside being engaging and coherent, optimized content should not be unnecessarily long either. Writing a long blog post will take time, and more importantly, readers may find it difficult to follow. Even amazing content, if stretched too long, becomes tiring to keep up with. Typically, your target audience will only be concerned with useful information that will satisfy their searcher's intent. Excess data or unrelated information may bore them. For example, if your audience is researching "how to create new HubSpot properties," they just need a short guide. A 3,000+ word article about the history of HubSpot and its features is overkill.
3. Avoid Plagiarism
If Google detects plagiarism in an article, then the page will be penalized. Thus, even the best optimization practices have been followed, the page will be ranked significantly low. This is why you should always run the content through an online plagiarism detector before publishing it, to ensure that your site doesn't face any unwanted penalties. Grammarly's Plagiarism Detector is a great tool to check for plagiarism.
4. Visual Appeal
If your content is visually appealing, then readers' will typically find it easier to follow. Moreover, large chunks of text can be made easier to process by inserting images between paragraphs to break the monotony. However, to increase your page ranking, be sure to only include pictures and videos that are specifically relevant to the content itself (and make sure the images have ALT tags).
Page Optimizations to Improve Content Rankings
On-page SEO and off-page SEO are important factors to consider when creating content. To improve content rankings, here are some best practices you should follow.
Keywords
For SEO, important keywords are necessary to attract your target audience. However, finding the right keywords to use can be challenging.
There are two main types of keywords; short, and long-tail keywords. As the name suggests, long-tail keywords are greater in length and consequently more specific. They are generally preferred over short keywords because of their comparatively lower cost, and ability to target customers that are specifically searching for your services or product.
Thus, to optimize your content, be sure to find and use keywords that are long-tail and relevant to your business.
Search Engine Friendly URL
To make your URL friendly to search engines, be sure to keep them short and include the right keywords. Moreover, as a general rule, use hyphens to separate text rather than underscores.

Optimized Title Tag
When you choose a title tag for your blog post or article, the best thing to do is write it from popular keywords. This will increase the chances of your article being ranked better on the search engine.
However, the content of the title itself should add value - centering it around a keyword, without making sense, will not help it rank well. A good title tag should include a keyword, be descriptive and clear, and shouldn't be too long (around 70 characters is sufficient).
Optimized Meta Description
On a search result, the meta description appears directly below the title tag. A meta description acts as a sneak-peak of your web page, to give the reader an idea of which topics the content will address.
To optimize a meta description, include a focus keyword and relevant content. The keywords will help Google filter the search results better. Moreover, a good meta description should be concise, to-the-point, and appeal to the searcher's intent.
Optimized H1 Tag
The H1 tag covers the essence of your page; the core topic, just as a title does for a book. A good web page generally includes only 1 H1 tag. The tag should read well, and be informative.
If possible, include a primary keyword in the H1 tag for optimization purposes.
Google pays attention to header tags, and so it's always worth making tags easier to find and index. However, don't force a keyword into a header if it cannot be included naturally.
Target Keyword in the First Paragraph
Experts share the opinion that Google prioritizes the first 200 words of a page's content for ranking purposes. Thus, the main target keyword should be included in the first paragraph to optimize SEO. Moreover, where possible, secondary and other relevant keywords should also be included in the first paragraph to improve ranking.
Optimized H2 Tags
As mentioned above, header tags are used to structure your content. While the H1 tag should only be included once, H2 tags can be used several times where appropriate. For example, if you are writing a blog post on 'X best skincare products', then your H1 tag would be this title. The H2 tags can then be subheadings with the name of each skincare product, ranked from 1 to X.
Structuring your content with header tags makes it easier for both users and Google to comprehend. H2 tags provide another opportunity for you to include relevant keywords but only include them if they fit naturally.
Use Of Images & Video
Images and videos are often underappreciated for their potential to help in content promotion. However, including optimized videos and images can bring extra visibility and recognition to your blog post.
Let's now see how we can optimize them to improve your content ranking
Images
Images can make your content look more appealing to viewers and search engines. However, it is important to only include images that are relevant to the context. Using vague, generic images will not add value to your content. Moreover, images that are included should be of high quality.
Adding a caption to an image tells both Google and your site viewers what the picture is about. When a visitor first views your web page, they will likely skim it over. Here, subheadings and image well-though captions offer viewers a quick breakdown of what the content is about. If you can include a keyword inside the caption, then this will be beneficial for ranking purposes too.
To optimize your images, some final considerations to account for include:
Filename optimization. The name of your image file should indicate what the picture is about. If the file is named something random, like 'JUEXX93.png', then search engines won't comprehend much. However, if you name an image of a ball as 'blue-ball.jpg', then Google will know what its contents are.

Alt text optimization. Simply put, if an image does not load for a user, then the alt text will be displayed instead. Thus, the alt text should include keywords that are plausible. It should also be concise and informative.
Videos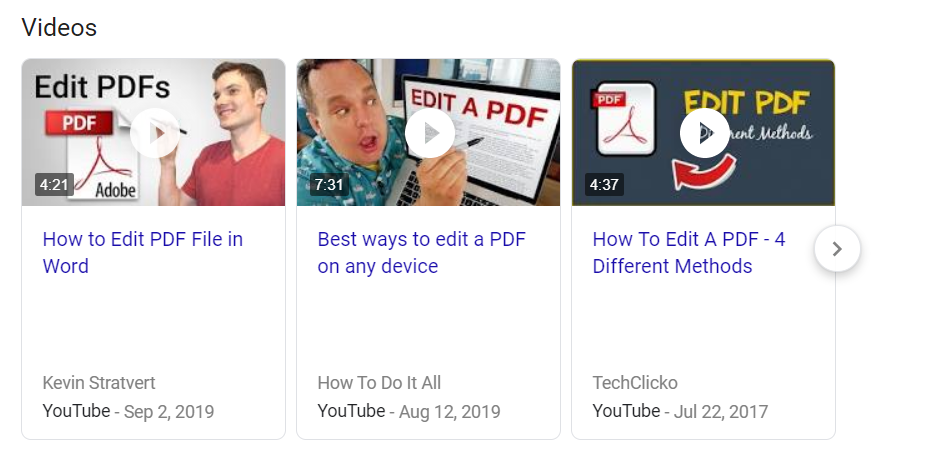 Videos are a promising means for content promotion, so long as their content is of high quality. Of course, similar to blog posts themselves, videos embedded on your web page should also be optimized to improve ranking.
Similar to the web pages themselves, videos also include meta descriptions and title tags. All the same rules for optimization apply - use target keywords, keep things concise, and make sure they are informative!
Outbound Links
Outbound links are external links that connect readers and search engines to other articles in your niche, written by other businesses. The best outbound links to reference in your article are those written by authoritative pages; i.e., ones that are already ranked well by Google.
Including outbound links in your content will help Google understand your niche, and also increases the search engine's confidence in your website. Here are some things to keep in mind when using outbound links for SEO purposes:
Keep them relevant. The purpose of including outbound links is to establish a connection between your content and similar web pages. Including an outbound link to a blog post that has nothing to do with your niche will not help with ranking

Don't overdo it. Including too many outbound links can make the content unappealing to readers. Thus, limit outbound linking to a few high quality, relevant web pages.

Check authenticity. In general, outbound looks should point to good content from a reliable source. A smart way to determine a web page's reliability is to check its page or domain authority.
Outbound linking can be very useful for SEO and ranking, but be sure to follow these steps and do it right!
Internal Links
Internal links are webpage links that point the audience to other articles on your website, usually related to the content that they are currently viewing. Google uses links to understand the connection between web pages and to determine the similarity between content.
Typically, a site's home page will have the greatest 'link value', since it usually has the greatest number of backlinks. Thus, site owners can increase the importance of new articles by linking them to the home page. In a way, links 'share' their value. If a web page links to an article with high link value, then the value of the page itself will increase. As a result, the page will rank better.
When using internal links to optimize your page, here are some tips to keep in mind:
Context! Make sure that your web pages link to other relevant content, within a common niche. This will show search engines and readers that the content is related.

Prioritize. As a business, you should determine what your most relevant content is - what do you want users, and Google, to pay the most attention to? After you determine this, be sure to include the most internal links in the content that you want to rank better.

Consider navigational links. You can link to pages directly from your home page, to increase the authority of more important content.
Page Speed
Page speed can be optimized in many ways, most of which require a professional to do so. However, as a content producer, there are some steps you can take to optimize page speed:
Compress images

Compress videos

Limit the redirects
Content Optimization Software Tools
Content optimization is such a necessary feature for businesses and companies – that there are now software tools to assist you. Two of the most popular tools are;
SEMrush
SEMrush is a popular choice for anyone looking to optimize content. This software tool is highly reliable and free to use.
SEMrush is a multipurpose marketing software that you can try out for free. The tool offers a range of useful features, which include:
Competitor analysis tools

Robust keyword research

Extensive search data

Backlink profile analysis

Tools for performing a technical SEO audit
Topic
Topic is a content optimization tool that gives you a rundown of what you need to cover in your piece to get a higher ranking – all you need to do is plug in the keyword. It also has features like competitive analysis and outlines to help you optimize your work in the best way possible.
Content Optimization Services
Content optimization is extremely beneficial for promoting your business. However, the process itself can be time-consuming and challenging.
If you need help with content optimization or content marketing in general, contact us at OpGen Media to learn how we can help improve your content. We'll schedule a call to go over a content audit that can help you grow your business.